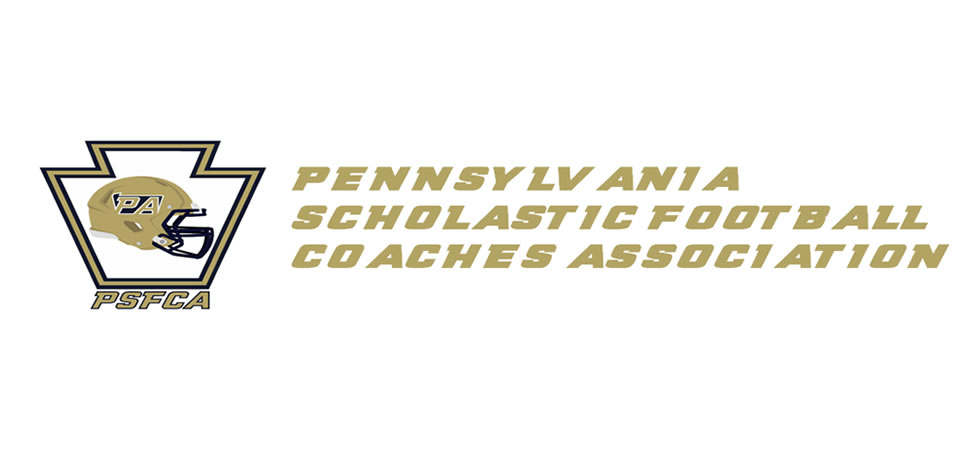 Team WPA wins 2018 PSFCA East West All-Star game
By: Shane Lux, Billy Splain | WesternPAFootball.net | May 7, 2018
With a steady rain falling on Altoona's Mansion Park, Selinsgrove's Logan Leiby threw a 10-yard completion to Penn Trafford's Cam Suman on 3rd-and-5 with 2:06 remaining that gave the Western squad enough breathing room to run out the clock on their Eastern foes 28-25 Sunday afternoon at Altoona's Mansion Park Stadium.
The Leiby to Suman completion came after the East opted not to onside kick following Yahmir Wilkerson's 1-yard touchdown run with 2:45 to play that capped an 8-play 79-yard drive. Harrisburg's Wilkerson connected with Manheim Township's Rece Bender on a 54-yard completion to the West's 24-yard line to set up the score.
Wilkerson threw for 118 yards and a score while adding 12 more rushing and a touchdown. Bender had two catches for 91 yards. Leiby collected 134 yards of total offense including 11 rushing and a score, Suman had two grabs for 16 yards.
Both teams scored on their opening possessions as the West went into their bag of tricks that saw North Allegheny's John Vardzel throw a touchdown pass from his wide receiver position to Garret Fairman of Thomas Jefferson.
Seven plays later the East tied the game at seven as Wilkerson hit Jake Novak of Manheim Central from 35 yards out.
Back-to-back touchdowns pulled the West ahead for good as Leiby scored on a 1-yard keeper punctuating a 79-yard drive. West MVP Tim Smith of Penn Hills caught a 35-yard pass from Leiby while Jeannette's Robert Kennedy ran for a 31-yard gain on the drive. Smith accounted for 153 all-purpose yards.
Extending their lead, Bethel Park's Gavin Vargesko scooped up a fumble and returned it 13 yards that pushed their lead to 21-7 with 10:26 to play in the first half.
East MVP Sam Karr of Abraham Lincoln ripped off a 24-yard touchdown run pulling the East to within a score at halftime 21-14. Karr rushed for all 32 yards on the drive following a shanked punt.
Kennedy returned the ensuing kickoff 55 yards, but the West couldn't capitalize as Carter Raupach of Berlin Brothersvalley had his 31-yard field blocked.
Lampeter-Strasburg's Peyton Denlinger nailed a 33-yard field goal that pulled that pulled the East to within 21-17 at the 3:38 mark of the third quarter.
But the West had other ideas as Smith broke a 42-gain and Kennedy capped off the 62-yard drive with a 4-yard scoring run making the score 28-17 after three.
The East out gained the West 306 to 267 in total offense.
After the game, Penn State preferred walk-on Colin DeBoef and Jeremiah Gutierrez of Stroudsburg were told they were given roster spots for the June 16 Big 33 game due to two other players dropping out.