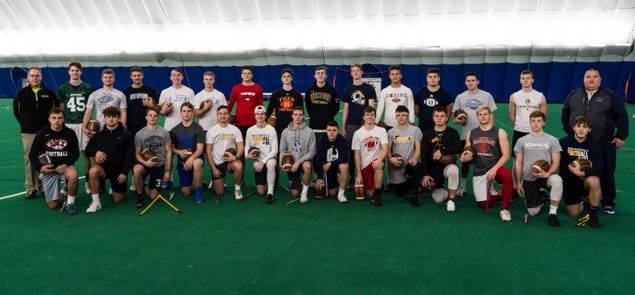 Big 33/East West Kicker tryouts were held
By: Billy Splain | PSFCA | December 27, 2019
The tryouts for kickers and long snappers were held last week at the Spooky Nook Sports Complex in Manheim.
Turnout was good and there were some talented players present and looking to earn a spot on the Big 33 team as well as the PSFCA East or West rosters.
Jaxson Montross, Nick Basile, Lucca Stroia and Kobe Brish were among some of the players that attended. The event itself was run by Kick IT owner John Zima. This is a stark reminder that the deadline of December 31 for nominations is coming soon.