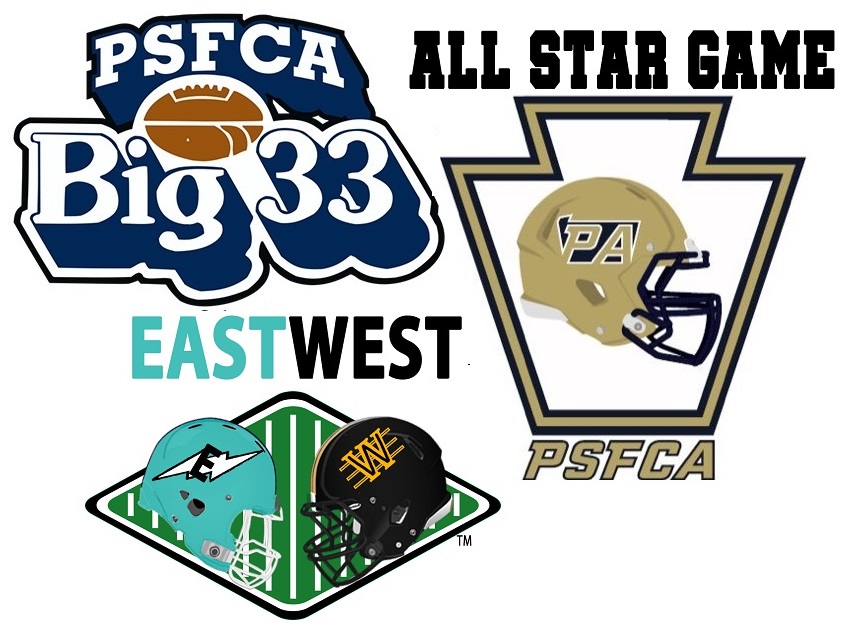 PSFCA Statement concerning Big 33 & East West All-Star Game
By: Billy Splain | PSFCA | March 18, 2020
March 18, 2020
Dear Fans,
The Pennsylvania Scholastic Football Coaches Association's main priority is the health and safety of our student-athletes, their families, coaches, event staff, fans, volunteers and media. In response to numerous inquiries pertaining to the potential impact of the Coronavirus on upcoming PSFCA events, we are closely monitoring the rapidly-evolving situation.
At this time, the PSFCA Executive Board and the various committee members associated with our events are examining all scenarios and options related to the Big 33 and East West All-Star Football Classics, along with other events.
As updated information is released by the Pennsylvania Departments of Health and Education, The Governor's Office, Federal Government, and other State and County Authorities, we may find it necessary and warranted to implement changes to these events. We will provide more information as it becomes available to us. Please follow updates on our social media and website at www.Big33.org and www.PSFCA.net.
Thank you for your patience during these challenging times. Stay strong!
Be Well,
Garry Cathell, Executive Director
PSFCA-Big 33